"Changed People, Changing the World"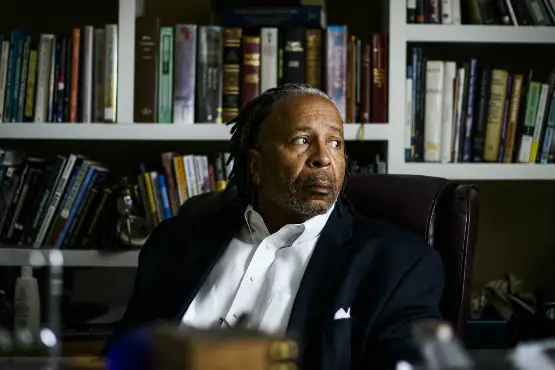 Davie Tucker, Jr., Pastor
"When love is not the law, power and authority become necessary for social order."
Our Pastor
Pastor Davie Tucker, Jr. was born and raised in Nashville, Tennessee and was educated in the Nashville public school system. After spending nine years in the United States Marine Corps, he began a career in corrections. He served as jail administrator for the Davidson County Sheriffs Department. Before entering the ministry, he was COO of TransCor America, Inc. He answered the call to the ministry in 2001. He has been the pastor of Beech Creek Missionary Baptist Church in Nashville, Tennessee since January 2007.
He graduated from American Baptist College in Nashville, TN with an A.A. in Pastoral Studies and a B.A. in Biblical Studies. During his matriculation at American Baptist College, he served as President of the Student Government Association. In addition, Reverend Tucker completed the Executive Leadership Development Program at Harvard University in Cambridge Massachusetts. In 2012, he completed the Masters of Pastoral Studies with an emphasis in Counseling.
Pastor Tucker's mantra for ministry can be found in the Lucan text:
"The Spirit of the Lord is on me, because he has anointed me to preach good news to the poor. He has sent me to proclaim freedom for the prisoners and recovery of sight for the blind, to release the oppressed, to proclaim the year of the Lord's favor."
This is what the Gospel looks like and what the Gospel does.
He is a member of the Interdenominational Ministers Fellowship, Nashville Baptist Ministers Conference and director of the Center for Equity, Change and Sustainability.
He is married to the former Ms. Carla Williams and they have one son, Michael Tucker; nephew, Jarrod Williams and two grandchildren, Michael, Jr. and Miricah.